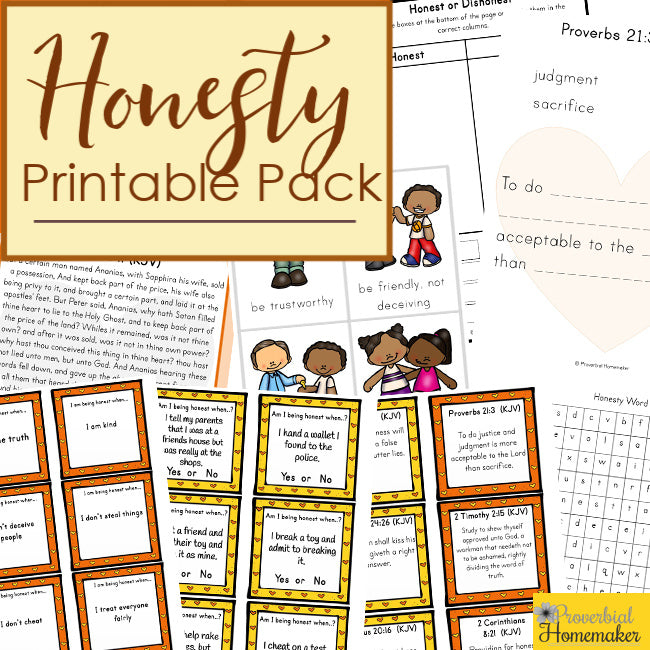 Honesty Printable Pack
The Honesty Printable Pack includes puzzles, scripture cards, Bible stories, and more!  In this 80-page printable pack, you will find many activities for a variety of ages.
Size Sequencing Cards
Puzzles
Honesty Word Search
Writing Pages
The story of Ananias and Sapphira
I am being Honest when… Cards
Am I being honest when… 
Being Honest Bible Verse Cards
Flashcards 
Bible Verses Copywork
Honesty Posters 
Honest or Dishonest cut and paste
For more details on each section as well as more sample images, see this post.