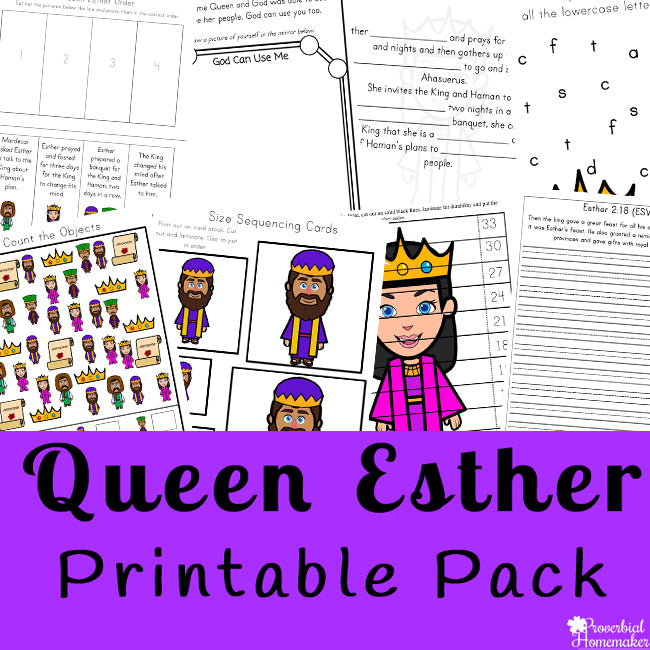 Queen Esther Printable Pack
Read the account of Esther in the Bible to your kids and then enjoy this 83-page printable pack! 
Math activities such as size sequencing cards, counter and clip cards and number puzzles. 
Literacy activities such as alphabet matching cards, spot and dot, word tracing, story writing pages and 3 part cards.
Creating an invitation to a banquet.
Fill in the missing words – Complete the sentences while reading the story of Queen Esther.
What do you think? Think about the questions and answer to the best of your ability.
God can use me – Draw a picture of yourself in the mirror while praying to God about how He can use you.
Queen Esther Memory Cards ~ These come in both KJV and ESV and are great to memorising some of the verses of Esther.
Cut and Paste a basic timeline of the events that lead up to Esther saving God's people ~ Cut and paste the events in the correct order
Bible Copywork Pages ~ These pages all relate to the Queen Esther and are great for copywork and memorisation. These pages come in both KJV and ESV.