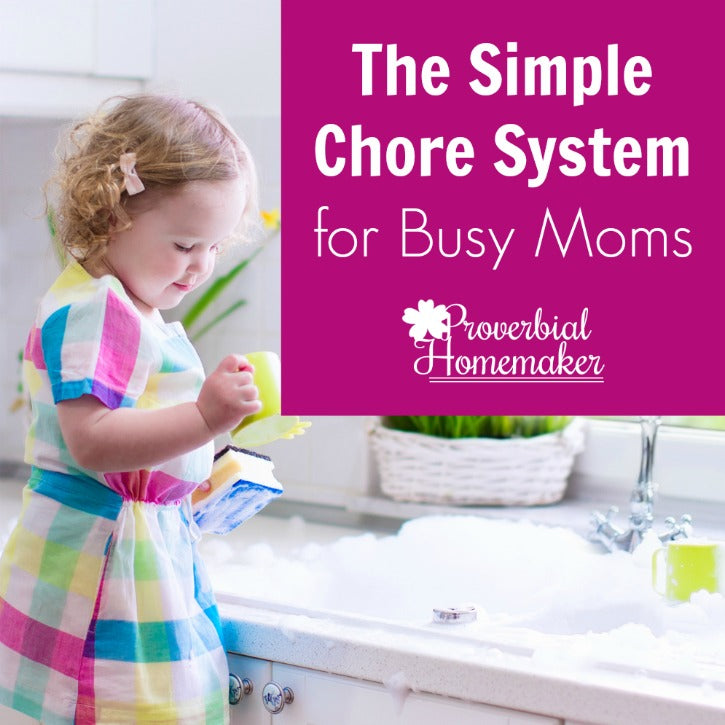 Simple Chore System for Busy Moms
Regular price $27.00 Sale
Want to teach your kids how to help around the house? No need for complicated systems and charts! Busy moms need simplicity and sustainability when it comes to kids and chores. Use this simple chore system to develop a routine for your family. These videos and printables will help you craft a chore system that fits your needs and will become second nature over time!
Here's what the mini-course includes:
Choosing age-appropriate chores
How to teach a new chore
Establishing daily responsibilities
When to pay for chores
Catching up on housework together
Finding time to teach and train
And more!
Use the videos, tips, and printables to set up a chore system you can actually do! Includes lifetime access and you can complete the course at your own pace. 
What Real Moms Are Saying... 
"Tauna's Simple Chore System for Busy Moms ecourse is fantastic! She provides easy and practical steps to creating your very own customized chore system. I love the different systems she shares and how the whole family is involved. She gives you everything you need so you can successfully create a system that will bear fruit and will become part of your family routine. I highly recommend this ecourse and can't wait to start implementing all that I have learned." - Jessica Anderson