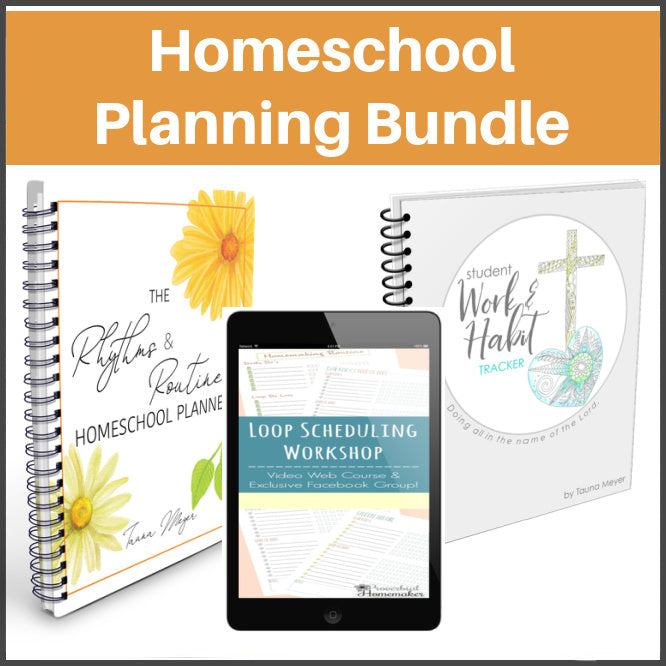 Homeschool Planning Bundle
Regular price $78.00 $53.00 Sale
Get all set for homeschool planning with this helpful bundle! 
- Rhythms & Routines Homeschool Planning System
- Loop Scheduling Workshop! 
- Student Work & Habit Tracker
Altogether this is a value of over $78 for a sweet bundle price! (You can see sample pages of each when you click on those links.) 
These are the systems that can bring a Christ-focused and flexible efficiency to your homeschool. They're designed with the busy mom in mind and will help you get more done while reducing the overwhelm!