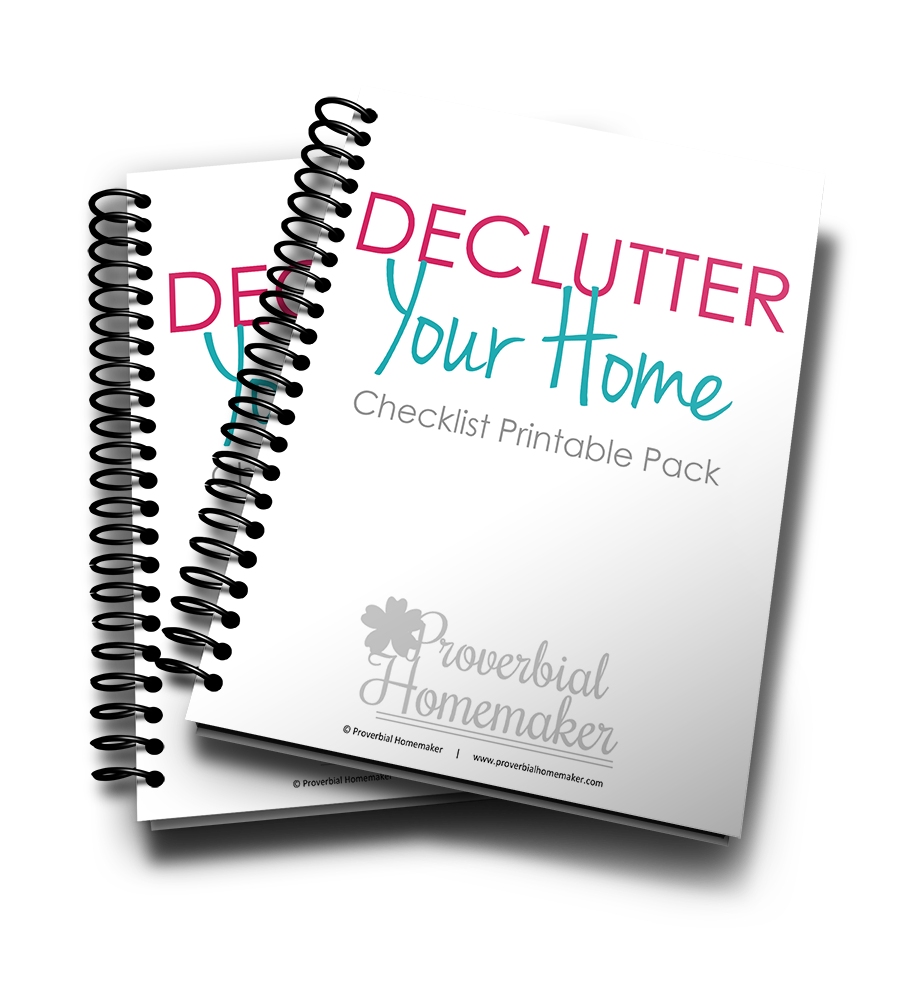 Decluttering Your Home Planner
Regular price $9.00 $0.00 Sale
Download our printable planner for a set of unique checklists that will set you up for success! Choose one or more of the sections and begin implementing decluttering habits that will last!
This decluttering pack is just one part of the
Get Your House in Order course
, a fantastic way to gain control over your homemaking chaos in a flexible and effective way!
15-Minute Quick Declutter Blitzes: Set the timer and clean and declutter as much as possible! You can do just one or several depending on how much time you have. 
Declutter by Type: Set the timer for 30 minutes and, for the selected type of item (books, toys, papers, etc.)  go quickly through the house collecting ones to discard, donate, or re-locate. 
Monthly Decluttering Checklist: Put a recurring event on your calendar each month and tackle the 4 must-do tasks plus one of the included Decluttering Cards! You can just pick a card or use the provided schedule to cover the whole house in a year. 
Fast Fix Decluttering Drills: Post this page in your kitchen, near your planner, etc. and when you have a spare 5, 15, or 30 minutes to spare pick a task from that column and set the timer!
NEW: 5-Day Decluttering Challenge: Need to give yourself a kick in the pants to declutter? Try this 5-day challenge with friends or on your own! Each day, fill one or more bags from things and get them OUT of the house (garbage, donate, etc.). Includes several daily bonus challenges, too! Set a reward for the end of the week depending on how many of the challenges you complete. 
Learn more about how to use the decluttering pack in this blog post.