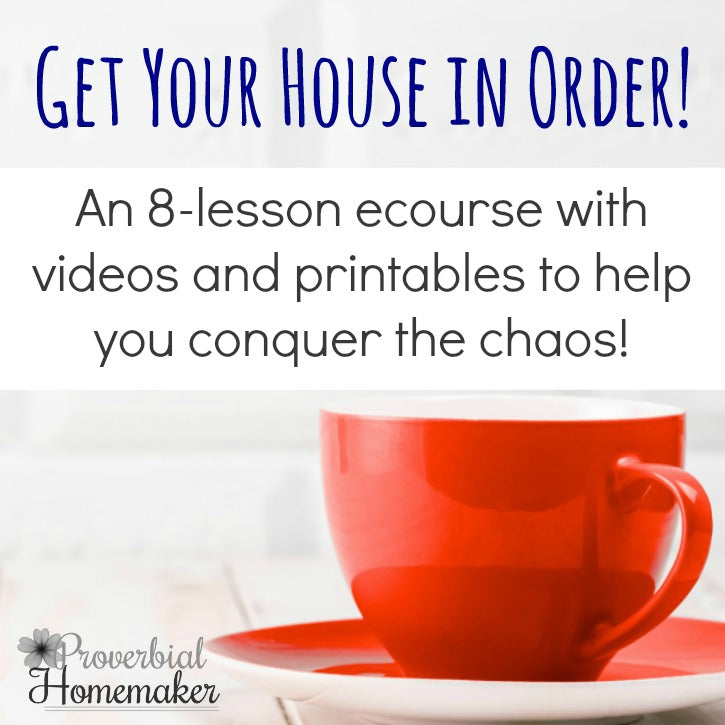 Get Your House in Order eCourse
Regular price $27.00 Sale
Get Your House in Order eCourse – An 8-lesson course with videos, tips, and printables to help you go from chaos to managed efficiency so you can spend more time doing the things that matter most. 
Here's what you can expect in the Get Your House in Order eCourse:
A fresh and biblical perspective on the heart of homemaking
A unique approach to decluttering with short and long-term results
How to overcome the constant trouble areas and tasks that never get done
Organizing your daily cleaning tasks so you never fall behind
How to create new habits that actually stick
Tips for building routines and staying the course
Each lesson includes a video, text, an printables with instruction and tips to help you in each area. The goal is to get you from zero to managed in a gentle and sustainable way. You will be able to ask questions in the course or contact Tauna directly via email if you would like to troubleshoot a particular issue.