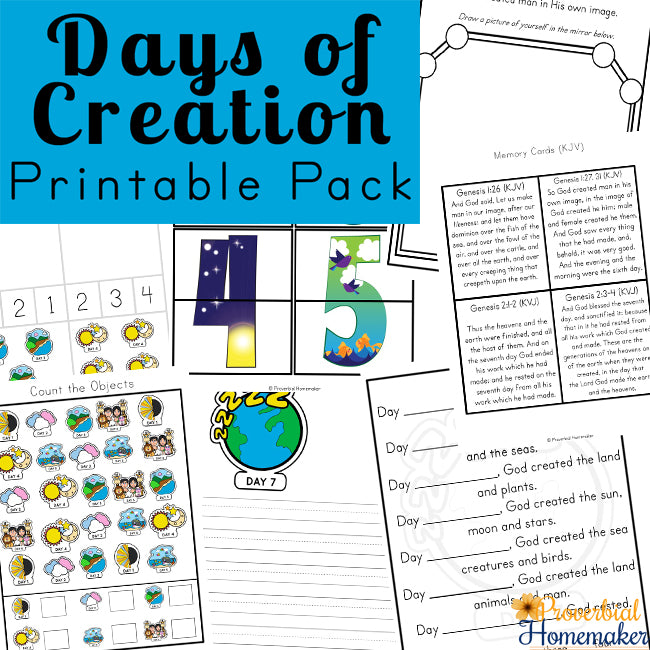 Days of Creation Printable Pack
Read the account of creation in the Bible to your kids and then enjoy this 104-page printable pack! 
Math activities such as size sequencing cards, count and clip cards and number puzzles.

Literacy activities such as alphabet matching cards, spot and dot, word tracing, story writing pages and 3-part cards.

Coloring pages, shadow matching cards, what comes next?, and color matching cards.

Creating a drawing of how they picture the Garden of Eden.
Matching – Match the day to the event that happened that day.
Why do you think God created man? (To glorify Him!)
Fill in the Blank – Read the sentence and fill in which day the event happened on
Days of Creation 2 part Puzzles
God created man in His own Image – Draw a picture of what you think this means
Bible Copywork Pages ~ These pages all relate to the days of creation and are great for copywork and memorisation. These pages come in both KJV and ESV.
Bible Memory Cards – These cards contain verses from the first two chapters of Genesis. The verses are short and are easy for memorizing.
See more pictures here.