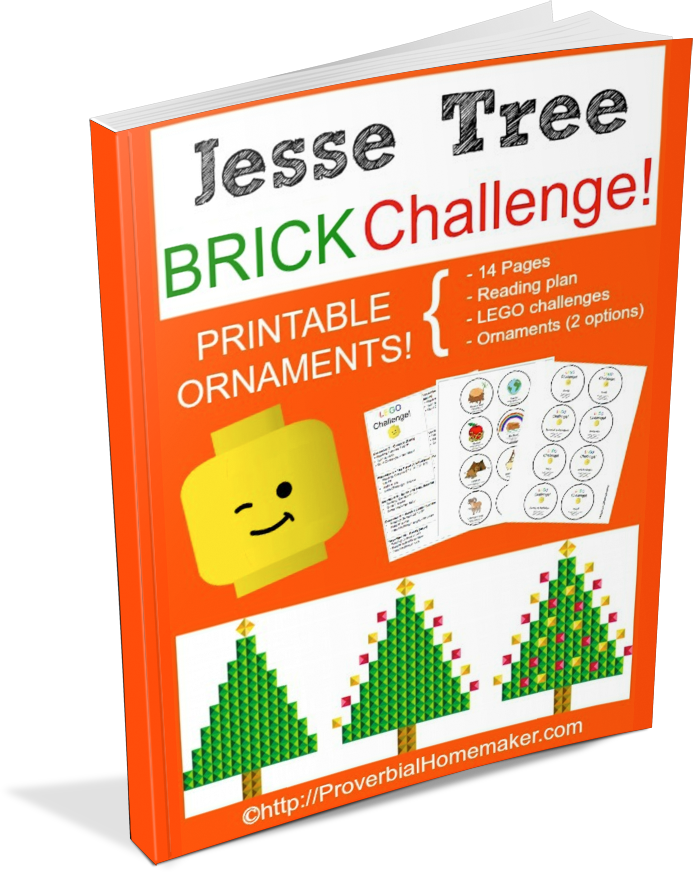 Jesse Tree Brick Challenge & Ornaments
This is a digital product.
The Jesse Tree Brick Challenge & Ornaments printables download as a zip file and include a reading plan, Brick building challenges, and printable Jesse Tree ornament sets! 
Begin a Jesse Tree Brick Challenge tradition in your home this Christmas to work those imaginations, build skills, and ingrain the Christmas story in little minds and hearts!
This is a fun twist on a Christ-centered tradition that is sure to delight your children. 
Jesse Tree Brick Challenge
Read the scripture for the day
Discuss how the story points to Jesus
Discuss the symbol and how it relates to the story
Hang the ornament on the tree
Complete the Build It task and/or the Extra Challenge Task(s) (these are building prompts and not step-by-step instructions)
Getting Started
Duplex document has the symbol and title on one side and the reading and brick challenges on the other side.
There is also a single-side option.
Print and laminate the set of your choice, punching a hole in the top for hanging on the tree.
You could also tape/glue the pieces onto a tree cut out from poster board.
Reading Plan

Includes the scripture readings and challenge prompts (you could use it with an existing ornament set/devotion).
Take pictures of your creations or save them in a big display as you go!