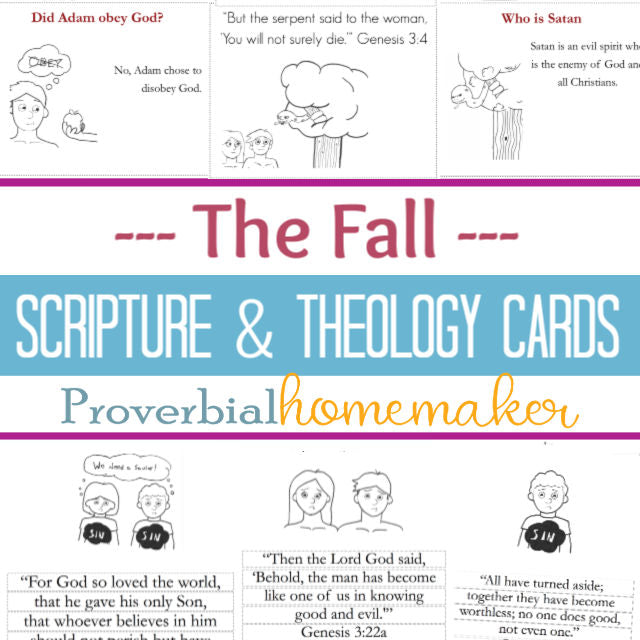 Scripture & Theology Cards: The Fall
Regular price $2.00 $5.00 Sale
Download these cards for easy learning and memorization of scriptures about creation and imporant questions and answers of faith! You'll also get activity pages that help aid scripture memorization.  
The Fall scripture and theology pack includes: - Scripture cards (14 cards) - Creation Q&A cards (14 cards) - Scripture puzzles (for each scripture) - Missing word pages (for each scripture) 
This printable pack can be used with Unit 3: The Fall from our curriculum Sound Words for Kids: Lessons in Theology or on their own!